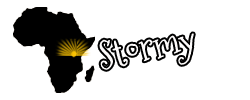 I didn't grow up in a church. I did go on occasion when I was a kid, but it was only to hang out with friends, it was never to glorify God. When I became a teenager I avoided God, there was no God in my life (so I thought) I was wild. Some even called our group "devil worshipers". However we were not. We got that name because we all wore black, the guys had long hair, we played heavy music, so on. But not once did someone approach me and tell me about God's love. Is there something wrong with this picture? When I was broken and lost no one seemed to care.
David Platt challenged us yesterday in church to make a list. A list of people in our lives that were lost and needed to know the love of Jesus. Then he said pick one and make a disciple of them. I got my list and God is moving already. We are disciples. We need to make God's love known, because He is the one and only Lord Almighty. Christians need to go out into the world and make His name known. Minister to the lost, the broken, the drunk, the drug addict. The Righteous don't need saving, it is the "least of these".
This is a little boy I sponsored in Uganda that is homeless. You can read about him in my previous blogs

We need to make worshiping the Lord on more than just on Sundays. We need to think, talk, and walk with God. We need to look through the eyes of Jesus and stop judging. We have our comfy seating, air condition churches, fresh water from a faucet, while there are others across the globe worshiping in churches with no walls and drinking dirty water. And they are spreading the word like wild fire. We need to learn from these people. God didn't mean just select few are gonna share His word, but all of us need to share the gospel. So the question "where is God?", right there with you and you need to share His love with everyone you know. For those of you that have grandkids don't you share their stories and love? Do you not love God that much and more?
Go therefore and make disciples of all nations, baptizing them in the name of the Father and of the Son and of the Holy Spirit, Matthew 28:19
And you don't have to go to all nations to find the lost, some are right there under your nose. So now I challenge you to make your list. Witness to them. God is our Father and He loves us like no other. God bless.